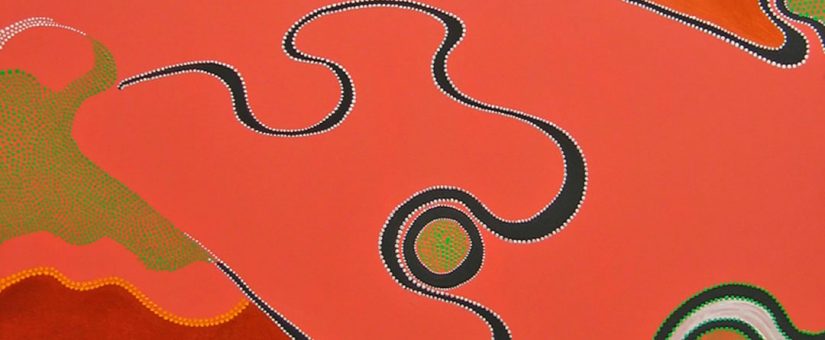 When you fly over Australia, there's no horizon, and no sign of human habitation for miles on end. Unlimited emptiness.
The bush displays all the colors of the earth, the gullies, the rivers, the flooded areas, and the red soil with free-roaming camels. The colors change, turning to silver against the light of the setting sun as we travel east to west, from Adelaide to Perth.
And my thoughts go back to Uluru (Ayers Rock).
I had started out early, so as to walk the trail before the sun began to beat down mercilessly. I could already feel the warmth through the soles of my shoes, and there was a strong scent coming from the bushes in the red soil. You can see the heat, in waves, it stuns you, carrying a strong smell of earth and animals.
The colors are pink and red, against the green and intense blue of the sky. Uluru is a mass of gleaming bronze, sacred.
Walking on the ground I found myself staring at long, deep ruts in the earth, dug to a well thought out design. From the height of the rocks it can be seen more clearly.
It looks like a design intended to propitiate the Gods of water.