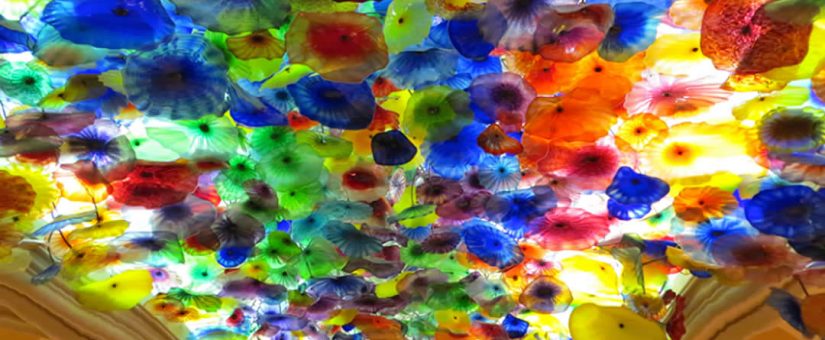 I was in Las Vegas, on an April evening long ago, and I was walking back home after a beautiful trip through the national parks out west.
I swear I wasn't there for the virulent gambling aspect of the place, the Las Vegas emporium of fun and games.
I was curious about the architecture of the hotels, though, and as I strolled by I decided to enter the Bellagio, a super-luxury establishment in pure Italian style.
Inside the cavernous lobby, there was a real garden, with a heady fragrance produced by masses of orchids. It left me speechless. What a contrast with the milling presence of the distracted clientele.
But I was even more open-mouthed when I raised my eyes to admire, on the high and spacious ceiling, a hanging garden of a thousand colors, composed of a myriad of hand-blown glass flowers: illuminated, translucent and unbelievably colorful. A hanging garden of lights.
It was the first time I'd had the experience of the combination of aromatic and visual impact, outside of nature and my imagination.
The work is a product of the great maestro Dale Chihuly, who I've come to know and appreciate over time.